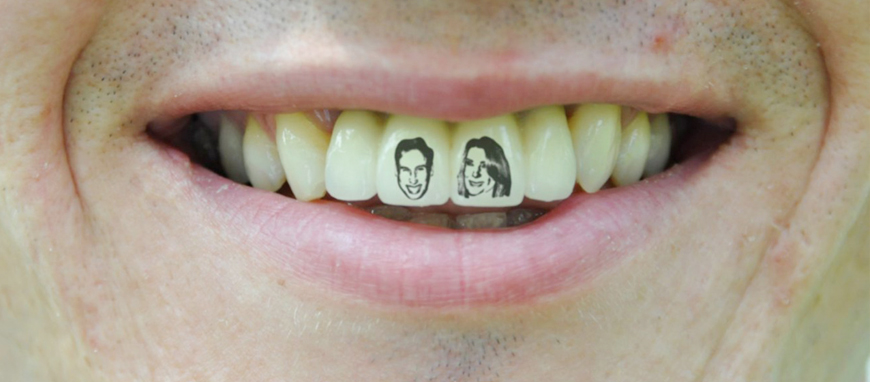 Tooth Tattoo
"Tattoos for teeth" is the latest trend.
These tattoos are tiny characters that are usually bonded to the patient's front teeth. Some of the most popular tattoos include letters, symbols, flowers, cross or a name. The image is first created in a dental laboratory. It is then applied to the front tooth.
Are tooth tattoos safe?
Several studies and researches have concluded that tooth tattoos are completely safe and cause no damage to the tooth. Moreover, the procedure also doesn't require drilling, as the tattoo is manually placed on the front tooth. So, if you are planning to get a Tooth Tattoo, simply go ahead.